Summary
How to resolve system compatibility error in Adobe.
Description
When opening Adobe Premiere Pro, the following System Compatibility Report is displayed:
The current version of your Intel display driver may cause performance and stability issues. It is strongly recommended that you update to driver version 100.6286 or later. Drivers are provided by Intel or your computer's manufacturer.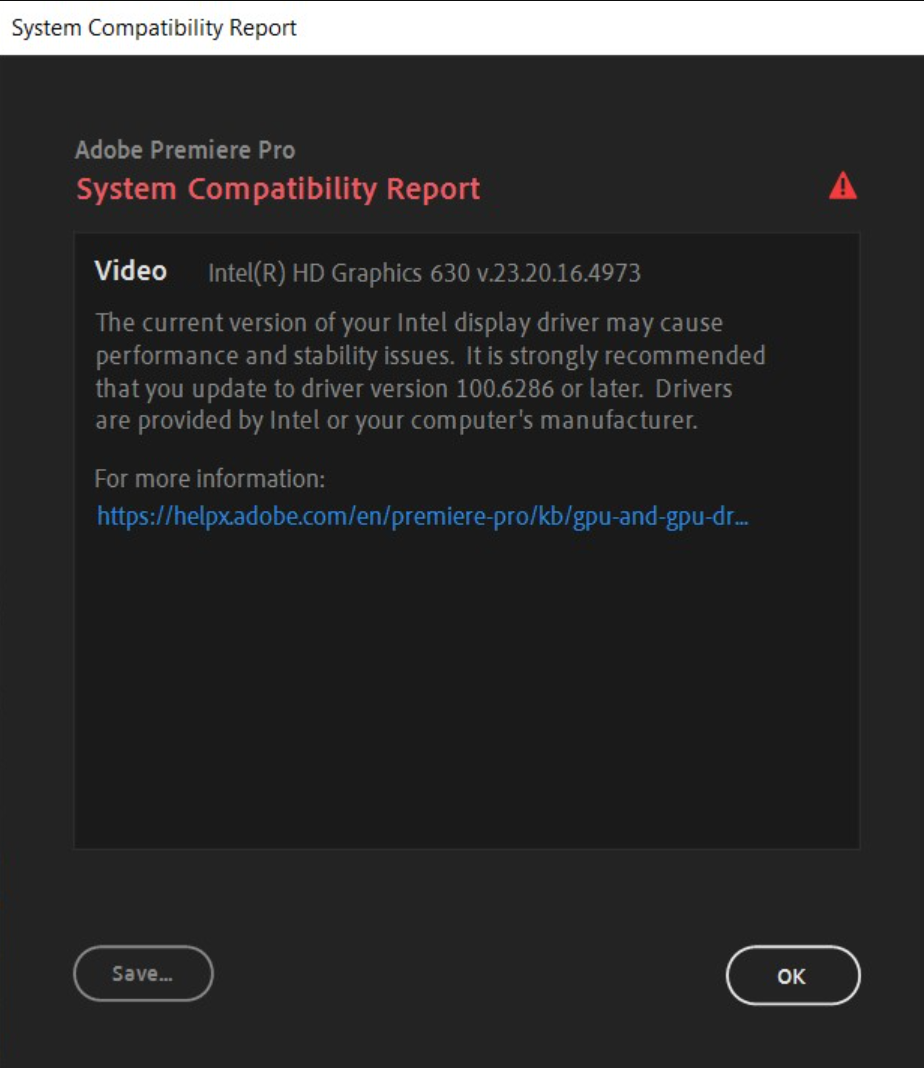 Resolution
For Intel® HD Graphics 4600:
Your system does not meet the minimum system requirements for Adobe Premiere Pro CC: Intel® 6th Gen or newer CPU – or AMD equivalent.
Workaround: disable the integrated graphics in the system BIOS and use only the discrete graphics card.
For Intel HD Graphics 620 or newer:
Update your Intel Graphics driver: How to Install an Intel® Graphics Driver in Windows® 10. 
| | |
| --- | --- |
| Note | Do not uninstall the current driver installed on your system. Uninstalling the current driver then installing a new driver will result in the error messaging appearing again. Simply install the driver you want over the one installed automatically by Windows Update and it should retain. |
Additional information
For more information about Adobe Premiere, contact Adobe Support.
For more information on how to change the BIOS settings for your system, contact your computer manufacturer.